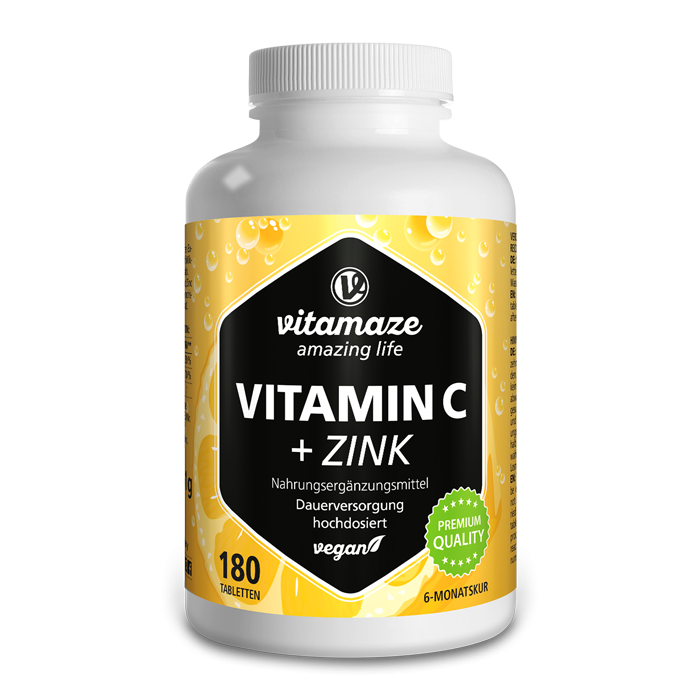 *Hinweis: Die Auswirkungen des Produkts können von Person zu Person unterschiedlich sein und von den auf der Website beschriebenen abweichen.
GRATIS BEI DEINER BESTELLUNG!
Ein umfassendes E-Book für einen schnelleren Gewichtsverlust und kostenloser Zugang zum 4-Wochen Workout-Programm mit Online-Videos!
Vitamin C High Strength + Zinc, 180 Vegan Tablets
180 Tabletten |
180-Tage-Vorrat
The perfect all-round supplement for the immune system, bones, and cells.
Contents: 1x Vitamin C High Strength + Zinc, 180 Vegan Tablets 180 tablets/180 Tage
-

10

% Rabatt

+ Kostenloser Versand
Kostenloser Versand
Sonderangebot
18,90 €
Regulärer Preis
20,97 €
Die gewünschte Menge wählen